On Dec 22, 2011 the Yellowjacket Project was spunoff from Eagle Plains Resources (EPL:TSX-V) into a new company, Yellowjacket Resources (YJK:TSX-V) where EPL shareholders of that time recieved 1 new YJK share for every 3 EPL shares. For more information please navigate to www.yellowjacketresources.com
History of Acquisition
Eagle Plains was in a good financial position at the onset of the financial crisis in the third quarter of 2008 with approximately $6 million in cash and investments. Management, adhering to their business model and understanding that "Crisis Creates Opportunity" began prospecting for an opportunity that would create value for the shareholders..
The search revealed an opportunity involving a gold mining project 9km east of Atlin, B.C. that had been developed by Prize Mining Corp. Undercapitalized, Prize mining was receptive to the potential of a joint venture arrangement. As a result, on April 6, 2009 Eagle Plains and Prize Mining announced the creation of a joint-venture arrangement to produce gold at the Yellowjacket project.
Joint Venture Terms
Under the terms of the Joint Venture Agreement, Eagle Plains earned an initial 40% interest in the Project from Prize by making a $2,000,000 cash payment. Through subsequent cash calls and the resultant dilution in accordance with the Joint Venture Agreement, Eagle Plains increased its interest in the project to approximately 60% by mid 2009.

The Offer to Purchase
On June 10, 2010 Eagle Plains Resources Ltd announced an offer to purchase from Prize Mining the remaining beneficial right, title and interest in the Yellowjacket Gold Project, including mineral and placer rights, and all equipment and infrastructure currently in place on the Yellowjacket mine site by making a cash payment of four hundred thousand ($400,000) dollars Canadian and issuing two million (2,000,000) common shares of Eagle Plains Resources. On July 13, 2010 this offer to purchase was accepted by management and shareholders of Prize Mining Corp. and on August 19th, the transaction had been completed.
Eagle Plains Resources now holds a 100% interest in this project and plans to execute an exploration program to determine the gold resource in the future open pit and to drill other targets currently untested.
The Spin-out
On 29 September, 2011 Eagle Plains announced its plan to transfer the Yellowjacket Gold Project under a Plan of Arrangement in an effort to maximize shareholder value.
As proposed, on December 22, 2011 the project was transferred into the new company, Yellowjacket Resources Ltd. (YJK:TSX-V) where Eagle Plains shareholders of record on the effective date of the Arrangement will receive one share of Yellowjacket for every three Eagle Plains shares held. Eagle Plains will hold approximately 15% of the total common shares of Yellowjacket, resulting in the transfer from Eagle Plains to Yellowjacket of no less than $100,000 cash. Concurrently, Eagle Plains will transfer to Yellowjacket its entire interest in the Yellowjacket Project, an additional $500,000 cash and certain investments to provide working capital and exploration funding. There will be approximately 33,000,000 common shares of Yellowjacket outstanding.
The reorganization is designed to improve the separate identification and valuation of the Yellowjacket Project and specific Eagle Plains properties, to enhance Eagle Plains' ability to divest specific properties through simpler corporate ownership, and to enable Eagle Plains to separately finance and develop its various assets, selectively reducing stock dilution. The process is very similar to that which resulted in the creation of Copper Canyon Resources Ltd., which was spun-out from Eagle Plains in 2006 and taken over by NovaGold Canada Inc. in May, 2011 at a value of approximately $65,000,000.
The rationale for the formation of Yellowjacket is to advance the exploration and development of the Yellowjacket project. The formation of Yellowjacket will also allow Eagle Plains to continue to focus on its core business model of acquiring and advancing grass-roots base and precious metal exploration properties.
The proposed reorganization will be subject to shareholder approval by resolution approved by not less than 66 2/3 % of votes cast. The Company expects to present the matter to shareholders at a special meeting targeted for mid-November, 2011. The Company anticipates that the reorganization and listing of Yellowjacket will be completed shortly thereafter.
Location
The Yellowjacket Gold Project is located 9km east of Atlin, B.C. Mining operations have been focussed around the Yellowjacket Zone which gives the project it's name.
Access, Supplies and Electricity
The Yellowjacket Zone is accessible year-round by all-weather road. The claims lie along the Pine Creek valley which is an historic and continuing placer gold producing area. Basic supplies and material to support mining activity can be readily sourced out of Atlin, and specialty services may be secured in Whitehorse, Yukon, located 180 kilometres north via Highway 7 and the Alaska Highway. Hydro-electric power has been recently established to within three kilometres of the property boundary.
History and Geology
The Atlin placer camp ranks as the second largest producer of placer gold in the province. Mining has been the economic mainstay for the town of Atlin since the discovery of gold on Pine Creek in 1897. The mineralized zone at the Yellowjacket underlies significant historical surface disturbance. Downstream topographical features have rendered Pine Creek a "low-value" fish habitat.

Gold mineralization at Yellowjacket zone consists of coarse gold hosted in quartz stockworks and silicified zones in brittle volcanic and altered ultramafic rocks. Gold mineralization occurs along a prominent fault structure which is interpreted to control the distribution of placer gold reported in the area. There are three zones of interest within the Yellowjacket Joint Venture, the Yellowjacket zone, Rock of Ages zone and the Gold Run zone. Current mining operations are focussed on the Yellowjacket zone. The Rock of Ages and Gold Run zones remain as excellent exploration targets as they have similar geophysical signatures as the Yellowjacket and are also located in the producing and historic placer workings. They will be the focus of future exploration work. Click here for a map of the Yellowjacket Gold Project zones.
In 1983, local area prospectors staked the Yellowjacket Property, and subsequently optioned the property to Canova and Tri-Pacific Resources. During 1984 and 1985 these companies conducted programs of ground geophysics, rotary and diamond drilling. In 1986 Homestake Mineral Development Company optioned the property from Canova and from 1986 to 1988 initiated programs of mapping, reverse circulation drilling and diamond drilling (52 holes totaling 8,057 metres).
At the completion of this program, Homestake reported a resource estimate of 453,500 tonnes grading 10.26 g/t (Schroeter, T.G. and Pinsent, R.H; BC Ministry of Energy and Mines Open File 2000-2: Gold Production and Resources in BC (1858 - 1998). (Though these estimates are considered by Eagle Plains and Prize management to be relevant, they were prepared prior to the institution of National Instrument 43-101 standards. Their reliability has not been confirmed, but will constitute a target basis for future exploration work).
Project Exploration
Prize Mining (formerly Muskox Minerals) optioned the property in 2003 and from 2003 to 2006 drilled 57 holes for a total of 6,873 metres. A number of impressive intercepts were encountered during drilling, with values ranging from "no significant results" to grades as summarized below:
| | | | |
| --- | --- | --- | --- |
| Drillhole | Interval | Width | Grade |
| YJ03-01 | 13.95m to 19.51m | 5.56m | 513.5 g/t Au |
| YJ04-07 | 48.85m to 54.45m | 5.6m | 40.1 g/t Au |
| including: | 53.95m to 54.45m | 0.5m | 588.9 g/t Au |
| TW05-02 | 10.67m to 12.79m | 2.12m | 853.0 g/t Au |
| including: | 10.67m to 11.58m | 0.91m | 2,397 g/t Au |
| TW05-02 | 20.05m to 41.50m | 21.45m | 11.5 g/t Au |
The general area encompassed by drilling covers approximately 300 metres x 100 metres, with the deepest mineralized intersection encountered at 140 metres. The deposit appears to be open along strike in both directions and to depth.

The Yellowjacket Zone coarse gold mineralization has a pronounced "nugget effect" where adjacent samples within the same mineralized zone can have widely varying gold values. This prompted Prize in 2006 to proceed with a bulk-sampling program in order to evaluate the deposit in an economic framework. Prize engaged a number of prominent engineering, metallurgical and environmental consultants to carry out permitting, pit design, mill design and fabrication work. Regular consultation was made with the Taku River Tlingit First Nation ("TRTFN").
Capitalization
As of the summer of 2008 there had been approximately $14 million spent to capitalize the Yellowjacket gold mine which brought the project to the stage of producing gold.
Future Exploration Plans
Tthe Yellowjacket Gold Project has a current NI43-101 Technical report prepared by Barry Price, P,Geo. Based on the results of the exploration and development conducted to date on the Property, the report concludes that the Yellowjacket Gold Zone represents a legitimate development target with the potential to host an economically feasible mineral deposit. The report also states that additional zones on the Property are legitimate early stage exploration targets and recommends further exploration. Currently the Yellowjacket Zone is open along strike in both directions and to depth. After the project is spun-out, management intends to continue with exploration of the project, which will include drilling.

2009 Permitting
The project received a Small Mines Act Permit in July 2009 for the development and production of gold from the British Columbia Ministry of Energy, Mines and Petroleum Resources (see EPL/PRZ news release July 13th, 2009). The Permit allows for the development and operation of an open pit gold mine and onsite concentrator processing up to 75,000 tons per year of ore.
The local Taku River Tlingit First Nation ("TRTFN") were active participants in the review and approval of the Permit. In October 2009, Eagle Plains and Prize announced the formal ratification of an Impact and Benefits Agreement with the Taku River Tlingit First Nation. The Agreement recognizes that the Yellowjacket Project is located within the TRTFN Territory; and the YJV holds certain interests and rights granted by British Columbia to extract gold resources. Furthermore, the parties recognize that they have a mutual and beneficial interest in cooperating with each other to advance and complete the Yellowjacket Project in a timely, environmentally responsible and orderly manner.

2009 Mining Operations
Commissioning and test work on the mill facility was completed in June 2009 and stockpiled material from 2008 bulk sample work was processed for approximately two weeks. Excavation activity and expansion of the existing pit took place from mid-August to mid-September. Approximately 40,000 tonnes of material was mined, with approximately 9,000 tonnes of material stockpiled for processing. Overall production was severely constrained by numerous breakdowns, equipment failures and permitting delays. Although some doré was produced onsite, the smelting furnace was not efficient which led to a decision to process the bulk of the concentrate offsite. Unfortunately, the processing of the gold concentrate into gold matte for delivery to the refinery has progressed much slower than anticipated, and as of June 2010, the gold concentrate is still being processed. Based on the amount of gold delivered to the refinery to date and the results of fire assays on the gold concentrate it is believed that the total 2009 production will be between 200 and 225 ounces of gold. A definitive quantity of gold recovered will be reported when final processing activity has been completed.
2007 & 2008 Gold Production
In 2007, Prize reported production of 6.43 kilograms (206.9 ounces) of gold produced from sluicing the placer-bedrock interface material excavated during bulk sample excavation. In 2008, Prize processed 4200 tonnes of bedrock material in their onsite bulk sample mill. Of this material, 2880 tonnes were considered to be taken from the main mineralized zone and returned gold bars totaling 18.63 kilograms (599 ounces). About 800 kilograms of low grade gold concentrates from 2008 remain and are estimated to contain approximately 1.5 kilograms (50 ounces) of gold. These gold volumes back-calculate, using a formula that allows for smelting and processing plant recoveries, to a head grade of approximately 9 g/t gold. Test work done on the rock units excavated from the pit have found them to be non-acid generating.

The success of the bulk sampling program led Eagle Plains (as project operator) to apply for a Small Mines Act Permit for continued excavation and milling at the Yellowjacket Gold Zone.
Updated October 3, 2011
---
Click the link below to view our
---
Click on the images below to enlarge
Aerial Photo and Map of Yellowjacket Project
Yellowjacket Gold Mine Site Labeled
Gold Bar from October2009 Pour
Gold Bar Cooling in Mould after Pour
Pouring Gold into Mould
Gold Production at Yellowjacket
Yellowjacket Mine and Mill Site Panoramic
Pit De-Watering Nearing Completion
Excavating Gold Ore From Open Pit
Gold Ore Excavation and Miling Operations
Three Zones at the Yellowjacket Gold Project
Yellowjacket Gold Production - 2008
Gold Bar Produced at Yellowjacket - 2008
2010 RC Drill Hole Location Map
2010 RC Drill Section 100E Map
2010 GeoChem Results
Yellowjacket Brochure and Map
2010 Technical Report 43-101
Canadian Mining Journal Article Oct 2010
Project News:
Dec 21, 2011 - YJ Spinout Approved
Dec 15, 2011 - YJ Spinout Key Dates
Sep 29, 2011 - Yj Spin-Out Proposed
Jan 6, 2011 - Drill Results from RC Program
Oct 6, 2010 - EPL Discovers High-Grade Gold
Sep 17, 2010 - EPL Starts Drilling at Yj
Aug 19, 2010 - EPL Acquires 100% of Yj
Jun 8, 2010 - Yj Offer to Purchase
Feb 1, 2010 - NI43-101 Technical Report
Nov 9, 2009 - Impact and Benefit Agreement
Oct 7, 2009 - EPL/PRZ Pour Gold at YJ Mine
Aug 27, 2009 - Mine Achieves Full Production
July 13, 2009 - Mining Permit Approved
June 29, 2009 - Mill Ramp-Up Complete
June 4, 2009 - Bulk Sample Production Begins
May 13, 2009 - Operations Commence
April 6, 2009 - Execute JV Letter
Feb 28, 2009 - JV Letter of Intent
Gold Quote - Canadian Dollars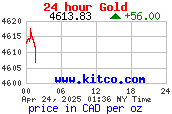 Gold Quote - US Dollars